BoE Governor Mark Carney Warns the Risk of Disturbing Global "Delicate Equilibrium"
Tue Feb 12, 2019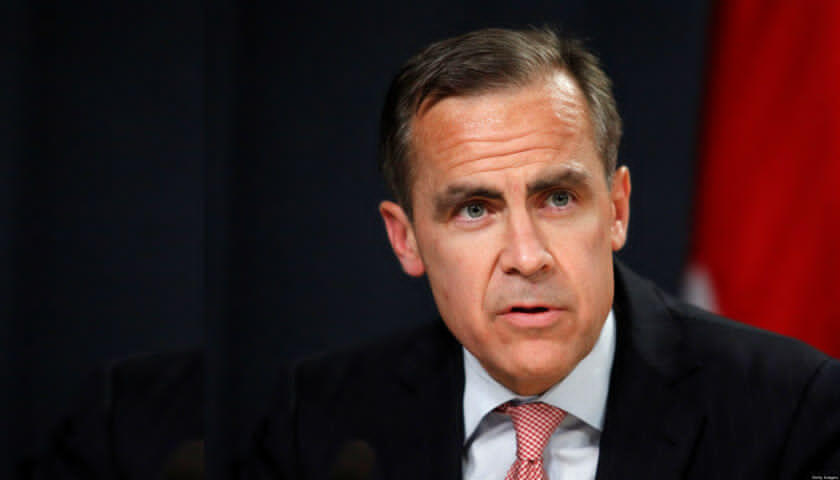 Bank of England Governor Mark Carney expects a steady slower pace economic growth globally but concerns on trade war and rising protectionism can affect the "delicate equilibrium".
He mentioned a jump on tighter monetary conditions, due to increasing policy rates, and trade tensions to be the reasons for the recent sluggish growth in the global economy.
An increasing debt in China and new barriers to global trade gives an important and "growing" risk to the outlook of the world economy with protection already giving a blow in the market, according to Carney in a speech on Tuesday.
He raised the question if the global expansion since 2010 starts to recede amid the " confluence of the current broad-based slowdown and outstanding downside risks". Although there are risks on declining world economic growth, considering both the policy procedure and uncertainty in "advanced economies" opens the chance for stability in the future with its " new and modest trend.". Notably, he said, "But this is a judgment, not a guarantee. The world is in a delicate equilibrium."
Carney described that it is not easy not to triumph in a trade war in association with the words said by US president Trump saying, "good, and easy to win". Nonetheless, he reckoned that everybody is looking for a "solution" that benefits all.
Britain leaving the EU is set on March 29 without a deal. The only chance for this to turn around is if Theresa May can persuade the bloc to amend a divorce deal in November and then win the approval of wary policymakers in Europe.