After oil peaked at 130.44 in March, an upper limit was formed, and now the quote is approaching the nested line at 70.76.
This level is the same as the August 2010 low. But even though the Marlin oscillator has already moved downwards (current value on the chart is -0.2629), it still has a long way to go.
In the medium term, the price may go beyond the support level of 70.76, which will open the way to the next nested price channel line of 61.89. Once this happens, there could be a further decline to 42.05, which is also the June 2017 low and the March 2015 low.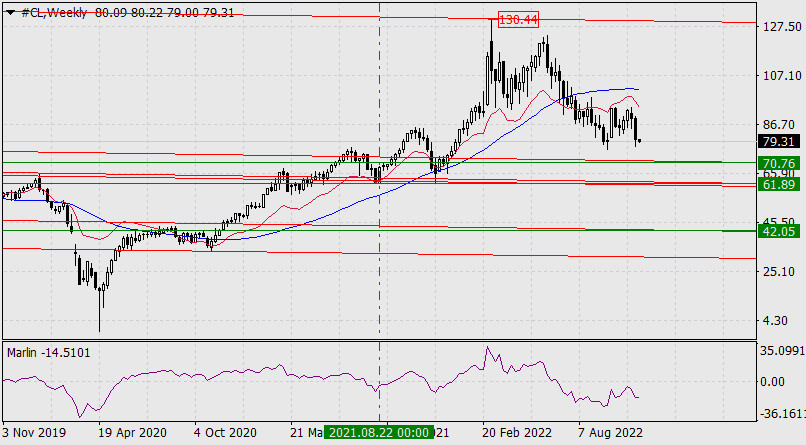 On the weekly chart, the price is declining under the balance and MACD lines, while the Marlin oscillator is going downwards.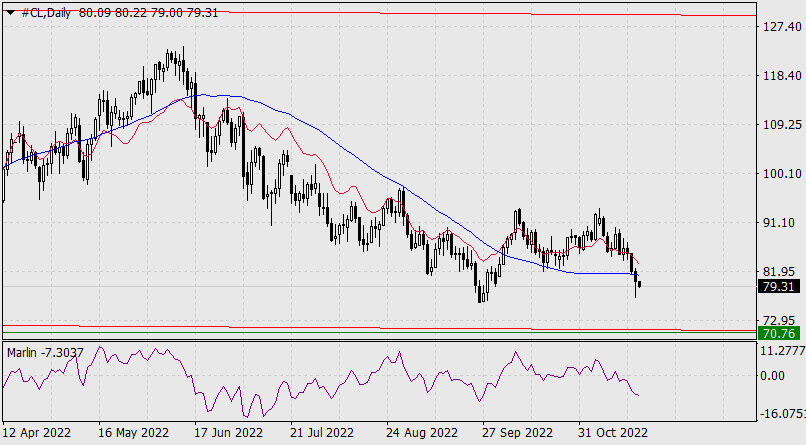 The same can be seen on the daily chart, as the price is under the MACD line, while the Marlin oscillator is declining towards a bearish area.
The strong downside potential of oil also affects the medium-term outlook of dollar and the stock market.